Mexico Caravan Blogs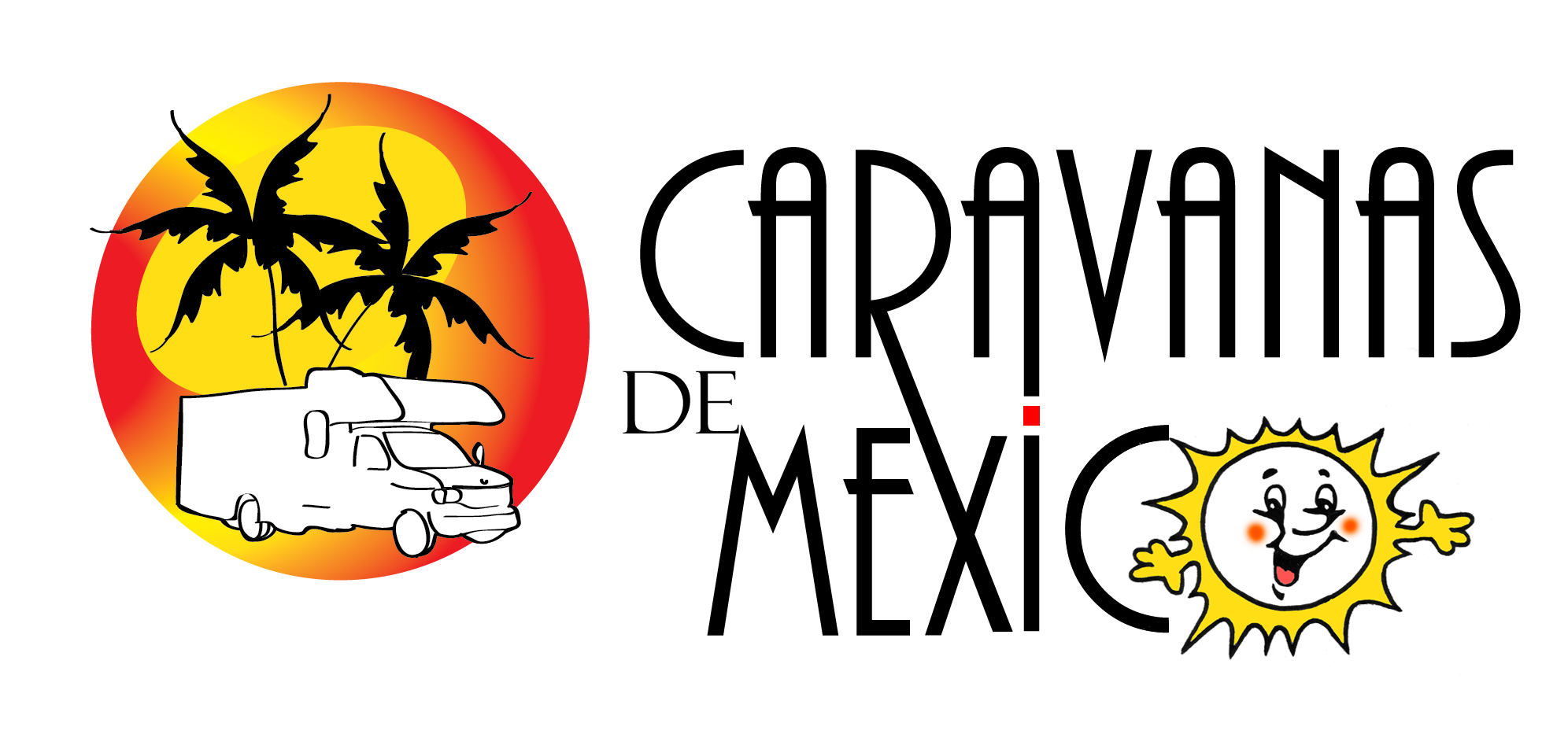 Mexico's Copper Canyon
Paul Beddows
Former Wagon Master
Article originally published in RV Times Aug 2015 (Now defunct)
Some info has been updated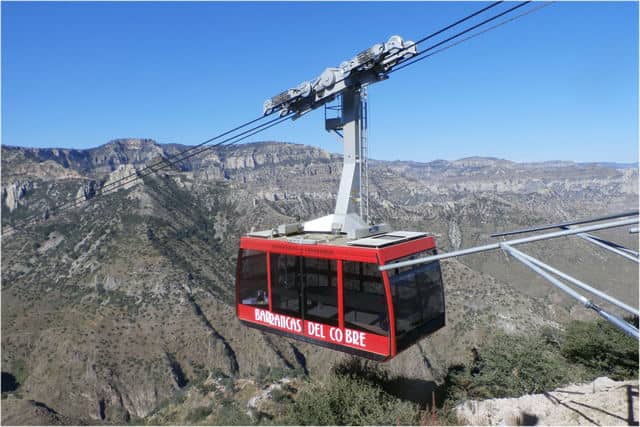 Copper Canyon has always been on a lot of folks bucket list, but the fact it is located two days drive down into Mexico can discourage many from making the trip in their RV. You do not know what you missing. You can easily do this from any seasonal RV Park in Arizona, as a 1-2 week trip. You can do it on your own, or there are caravan and other tour companies who can take you.

Our company link is https://www.mexicocaravans.com/copper.html. I should also mention we do accept drop-ins who do not have an RV.

Caravanas de Mexico does 13-18 day trips, some piggybacked on their longer caravans. I am their Fall Wagon Master. They also offer an option to pay the difference en route, and continue on (if space available), should you decide you want to do that. Fantasy and Adventure also run trips to Copper Canyon either as stand alone or part of a longer caravan. Their trips tend to spend more time in Copper Canyon itself than is the case with Caravanas, as it is their primary destination, rather than part of a longer tour. Prices and length of stay vary widely, company to company. Either way, it is a good easy introduction to RVing in Mexico without committing to a longer trip, and still maintain your winter spot in the US SW. I have provided links to all three at the end of this article. Also, to make things easier if you plan on going alone, I have provided GPS co-ordinates.

The best place, in my opinion, to cross the border is Nogales, Arizona. You can stay in the Wal-Mart in Nogales, AZ overnight, so you can make an early crossing. (N 31.36207 W 110.93205) Use the Mariposa, or truck crossing, west of town to cross into Mexico (N 31.33270 W 110.96523). I advise you cross with at least 2000 Pesos to start; you can easily obtain more at any ATM. You will have to stop 21 km to the south of Nogales, and obtain your Tourist Visa ($35) and your vehicle permit ($59). (N 31.1633 W 110.9532) In some cases you may have to pay a $200-$400 deposit, which you will get back upon your return. Depending on your RV configuration you will either receive a 180 day or 10 year permit. You need to cancel a 180-day one when you exit, but I strongly suggest cancelling a 10 year one as well. You may contact me if you want details. (beddows1@telus.net)

You will also require Mexican vehicle insurance to cover your trip. You can purchase this in Nogales or online, ahead of time. Ensure you have original copies of your vehicle registration, a passport and credit card when you arrive at Km 21. Photocopies of each are also a good idea. Provided you cross the border early (7:30-8 AM), you can easily drive to San Carlos in one day, and I highly recommend Totonaka RV Park (N 27.9633 W 111.0245) as a place to stay for the night.

The following day you can drive to El Fuerte. (5-6 hours). Your GPS will try to take you there via Los Mochis, the long way around, but there is a well-paved shortcut from the town of El Carrizo, 110 km south of Navajoa, that does not show on all maps. Watch for the signs, a short U- turn is required at the south end of town to get around the centre barrier. (N 26.26511 W 109.04406)

Once in El Fuerte, head for the Motel Bugamvillas (N 26.41019 W 108.62633), which has fenced, secure RV parking. Services are sparse here; power is via an extension cord at best. Make sure you empty your holding tanks back in San Carlos. You cannot take pets on the train to Copper Canyon, but Maitee Yuridia Alcaraz Soto, the daughter of the Motel owner provides excellent pet-sitting services, and our caravans use her all the time. We have had nothing but glowing reports about her and most dogs are reluctant to go back to their owners. Last Fall, we left two German Shepherd show dogs with her. It took a month to get them retrained. She is fluent in English, in fact she teaches it. She has a Facebook page.

El Fuerte itself is an historic town, and well worth a look around. It is what is designated in Mexico as a "Pueblo Magico" or magic town, a label given to towns of special historic or cultural significance, which meet certain standards of restoration and cleanliness. It was actually once the capital of Arizona when the Southwest US was a part of Mexico.

The train passes through some of th most spectacular scenery on the continent. Try to sit on the right hand side, northbound. You can no longer take your RV on flatcars. That ended in 2007 due to safety concerns. I think they were worried about people chucking back too many Margaritas and then wandering out onto the flatcar and tumbling into the canyon.

The Canyon itself is actually about 30 minutes train ride short of the town of Creel, at Divisadero or Barrancas, but most people stay in Creel and tour from there. The train does make a short stop northbound at Divisadero were you can get off for a quick look at the canyon rim, and run a gauntlet of vendors, before continuing on to Creel. You may arrange a guided tour of Copper Canyon from here or wait until you arrive in Creel. There are several travel agencies there. If you are with a caravan or bus tour, all of this will of course, be pre-arranged for you. Regardless, I highly recommend taking a tour whether pre-arranged or not. You will see far more than you possibly can on your own.

You have two options for the train to Creel, 1st or 2nd class. Your choice. The second-class train is far cheaper, but does not have air conditioning, reserved seating, or as good a meal as the 1st class train, but is comfortable enough. The trains either leave El Fuerte in the morning one hour apart, or on some days they are pulled by the same locomotive. You need to check the schedule as it can vary and the trains actually start two hours south in Los Mochis, so arrival time in El Fuerte is approximate. The train station is a good 20 minutes drive by cab from the RV Park, so allow plenty of time. The train trip takes about six hours.

There are expensive hotels on the Canyon rim itself such as the Hotel Divisadero Barrancas or the Hotel Mansion Tarahumara as pricier alternatives to staying in Creel. Get off the train early if you are staying at one of those. In Creel, our caravan uses the Plaza Margarita Hotel which is a convenient 2 block walk from the train station. This hotel includes breakfast & a modest dinner and is built around a pleasant courtyard. They have no web site, but if you Google it, you will find plenty of booking sites for them.

Copper Canyon is the home of the Tarahumara Indians who have inhabited the canyon for generations and are famous for their running endurance. Some of their homes may be seen in rather precarious locations in the canyon, and some live in caves. Most tours will take you to view their lifestyle, plus some of the interesting rock formations found around the area.
There has been a lot of new development in Copper Canyon over the last couple of years, including the construction of an airport, a cable car and ziplines. The cable car over the canyon is a must, and it costs about $20. For the adrenalin freaks there are two zipline choices. One is a long, high speed single ride that runs parallel to the cable car, purported to be the highest and fastest in the world. The other is an eight segment ride over several side canyons. Both terminate near the far end cable car terminal. I recommend the latter if you want a longer thrill. It also involves walking over two long shaky suspension bridges over deep chasms, that make Lynn Canyon in North Vancouver look like a cakewalk. Both options cost about $60. Not cheap, but a definite bucket list item and you can buy the T-shirt after to impress your friends. Both options provide a free ride back on the cable car, so that actually reduces the effective cost.

There are also options to rappel along the face of the canyon. All three activities start near the cable car terminal. Last Fall I also noticed people mountain biking along narrow trails on the canyon edge, so I am guessing someone is also arranging that activity. I will stick to the zipline.

The best time to visit Copper Canyon is probably in late October/early November or in March since it lies at 7,000 feet. However, anytime during the dry season which begins in mid October and ends in May, is a good time to go as long as you remember that it can drop below freezing after dark in the winter months. However, even in early January, the days are usually quite pleasant and sunny with temperatures in the high teens or low 20's centigrade. Even though I take tour groups up there myself, last Fall I forgot to take along appropriate clothing for the temperature, and was forced to visit a clothing store in Creel. Also keep in mind that you can very easily burn at this altitude, so take sun block.

The return to El Fuerte involves arriving back after dark, so be sure to let the RV park owner know you will be arriving, so you do not get locked out. You will find taxis waiting at the station. Just make sure you know where to get off. Ask the conductor to alert you. The train makes a few stops en-route, and they all look alike in the dark, so make sure you do not get off at the wrong one.

Once back in El Fuerte, you may want to check out some tours being offered through Miguel, the best local tour guide. For example, there is a fishing tour to a large reservoir east of town. You are guaranteed to catch some very large bass. There is a resort up there, so it can be for two or more days. Miguel can also arrange some other shorter tours around El Fuerte, including a bird watching river cruise and trip to ancient Petroglyphs. Contact him at posadadelhidalgo@hotelesbalderrama.com.

Miguel works out of the Hotel Posada del Hildago. This hotel is also the actual birthplace of Zorro (so they say) and they have an evening El Zorro show along with an excellent meal. The hotel itself has a lot of history and is like a museum, well worth a walk around. You may notice an uncanny resemblance between Miguel and a man in a black mask and cape. Rest assured, it is just your imagination.

If you are traveling on your own, you can make it back across the US border in a two-day drive, with an overnight stop in San Carlos. Don't forget to cancel your vehicle permit at Km 21 on the opposite side of the highway from the building you obtained it, and return your tourist card. Please feel free to email me at beddows1@telus.net if you want details on handing your vehicle permits.